Harness the Power of Sound With Endel
I've been experimenting with new apps to see if any can help me cut through the gloom of 2020. By far, the most effective has been Endel.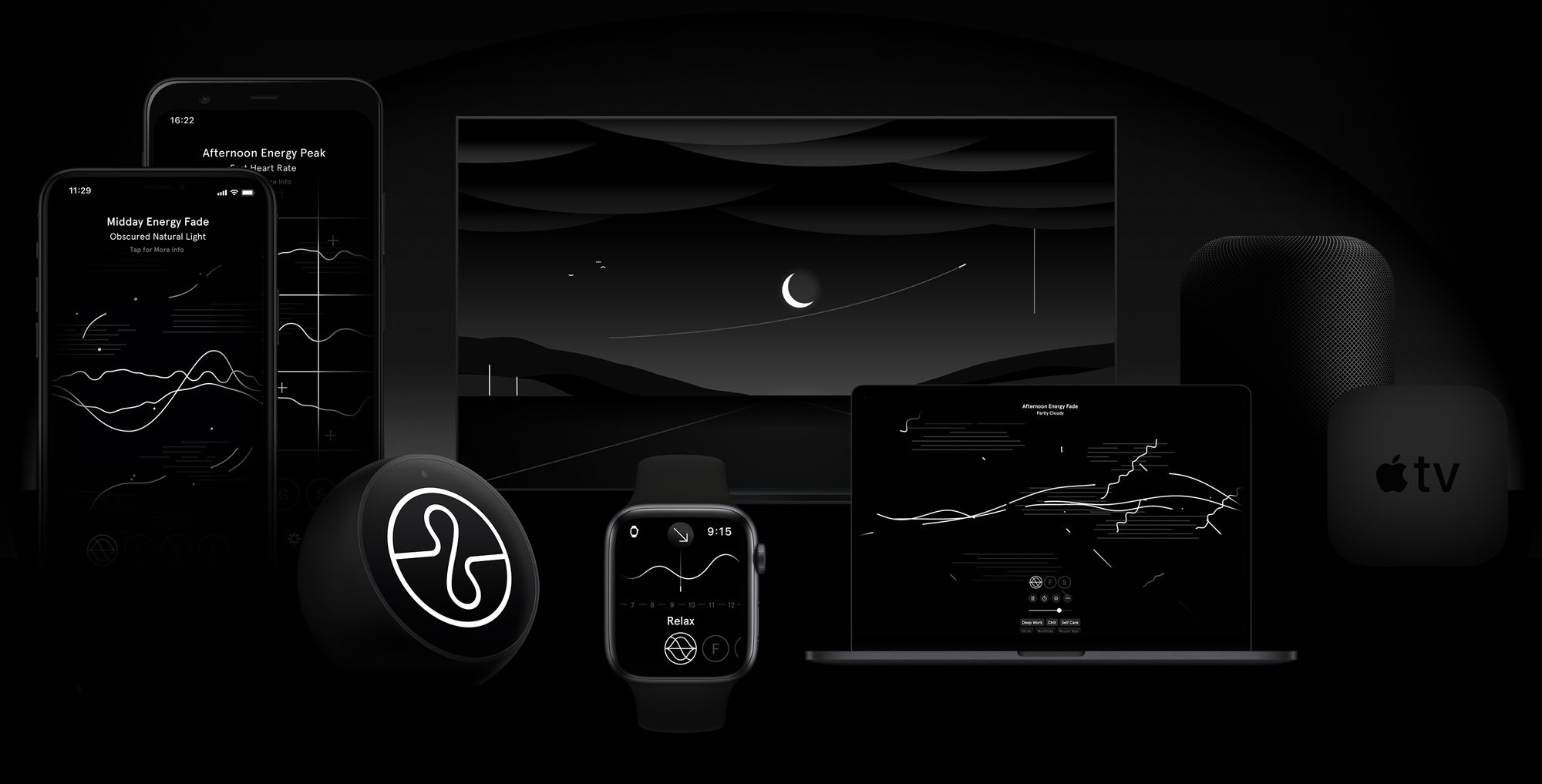 2020 has been stressful in so many ways. The coronavirus has also kept many of us at home, enforcing an unwelcome degree of isolation during a challenging time.
I've been experimenting with new apps and services to see if any can help me cut through the gloom. By far, the most effective has beenEndel.
In their manifesto, Endel's team outline the problem they are trying to solve:
We're not evolving fast enough. Our bodies and minds are not fit for the new world we live in.
The team argues that our brains aren't wired to handle the massive amounts of information they now receive. This information overload leads to inadequate sleep, increased anxiety, and depression.
Practicing mindfulness can help address this challenge. But the Endel team further argues that we aren't properly leveraging our glorious new technologies to help us be mindful:
We're using ultra-modern devices — wireless, wearables, sensors — to deliver static mindfulness content that is no different from what people used 100 to 1,000 years ago.
So, Endel is trying something new. It looks at real-time inputs, such as your heart rate, weather, motion, and natural light. It then creates an "adaptive soundscape" that's optimized for your current goal. You can use Endel to relax, focus, sleep, meditate, workout, read—whatever you like.
Each soundscape is also aligned with the ultradian and circadian rhythms of a model daily energy curve. The team plans to personalize a daily energy curve for each Endel user. You can read more about the science behind it all.
Endel has Android, iPhone/iPad, Apple Watch, Mac, and Apple TV apps and is also available as an Amazon Alexa Skill. Access to all these costs $5.99 a month, $24.99 a year, or $89.99 for life. (I think they may have recently decreased from $29.99 to $24.99 for a year.)
There is also some sponsored content available free on Endel's website and also a free "insomnia channel" on Twitch.
I have found Endel to be effective at helping me relax, focus, and sleep. I recommend you give it a try.