My Cancer Battle Ramps Up
Updates on my cancer fight for the last two weeks.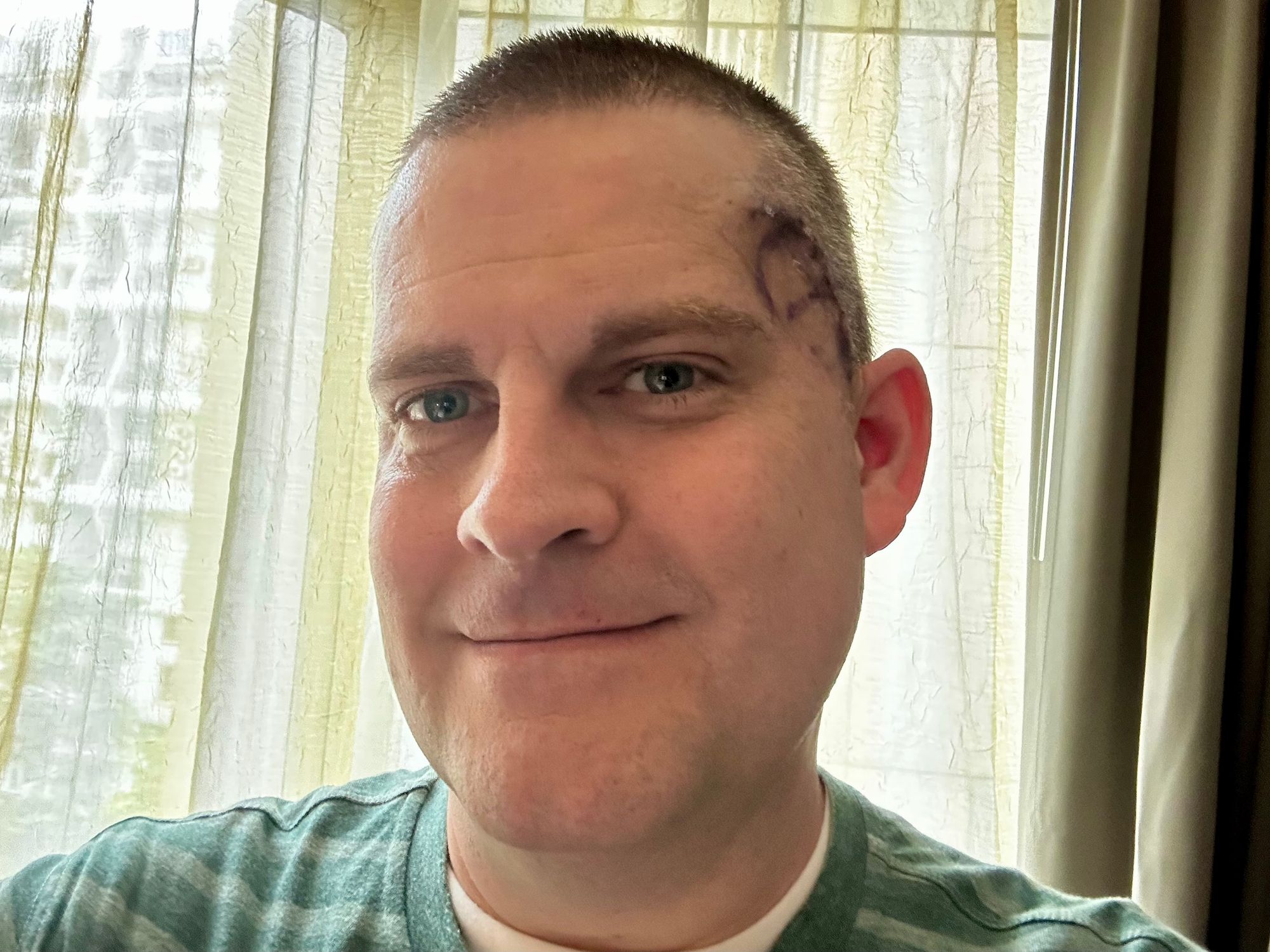 As I wrote back on Dec. 16th, I'd been dealing with a likely brain cancer diagnosis that was to be followed by a brain surgery on Wednesday, Dec. 21st.
There have been significant updates since then. So, this new post is my way to share further information with those who want it.
Different people process stressful situations in different ways. So, please know that reading any further is a choice for you to make. Take care of yourself, too. I promise that's what I want for you. Now, I will get into it all.
My amazing wife, Francisca, and I flew to Singapore on Dec. 19th. I then had an MRI test midday to look at the current status of my brain mass.
The mass had grown significantly in a week. My neurosurgeon went and met physically with two other doctors at 6:30 p.m. for an hour to discuss. Francisca and I sat alone in a waiting room, trying to process it all. It was a rough time, not gonna lie.
The consensus emerged that a glioblastoma multiforme (GBM) was unlikely to grow this fast. Perhaps I had some other type of brain cancer, such as a lymphoma.
The neurosurgeon recommended a change in the surgical plan for Wednesday. Instead of trying to remove as much as possible of whatever was there, remove only enough to collect a sample for testing. Francisca and I both readily agree.
I was admitted to the hospital on Tuesday, midday. I had some further testing, but Tuesday was largely uneventful.
Our wonderful friend from Bangkok, Jerry Margolis, came in on Tuesday night and was a huge support to both of us through the following Monday. We are deeply grateful to him.
I went into surgery on Wednesday in the morning. Everything went as expected and a sample was collected. No complications.
I spent the first night after surgery in an ICU. In the wee hours of the morning, I listened to someone pass away in the room next to mine. Their family kept crying out in anguish. I never saw a thing, but heard it all. I felt so deeply sad for them.
Beyond that, I've been recovering well. After another two nights in a regular hospital room, I was released. I take around nine medications a day plus a protein shake. I have one of those sectional pill boxes.
It took about a week for my brain tissue sample to go through a series of tests called "stains". We got the results on Wednesday, Dec. 28th.
The outcome is that I don't have GBM or any form of lymphoma. I have a highly malignant cancer in my brain called small-cell carcinoma (SCC).
SCC is generally lung cancer to start. Having it in my brain would generally mean that lung cancer has spread there. That said, PET and MRI scans don't show any signs of cancer in my lungs or anywhere in my body beyond the brain.
For what it's worth, I have zero history of cigarette smoking and a limited history of cigar smoking that ended almost a decade ago. It's all very strange.
My case has been called "rare" and "unique" by my doctors. (I'm trying to take some bizarre pleasure in this.) They think one of two things is happening.
The less-likely option is that the SCC came into being in my brain directly, rather than migrating from elsewhere. Though, I'm told many experts believe SCC cannot actually do this.
The more likely scenario is that I have a trace amount of SCC somewhere in my lungs, prostate, gastrointestinal system, or lymph nodes. It isn't yet causing problems there, but has managed to give SCC a migration path to my brain.
Originally, the plan had been to allow my brain to heal for some number of weeks after surgery. I would have then pursued whatever chemotherapy or radiation treatments were needed. The SCC diagnosis has meant rapid acceleration of treatment.
I did my first four-hour chemotherapy and immunotherapy treatments with an oncologist on Thursday morning. A shorter chemotherapy session happened this morning and another will happen on Tuesday morning. (I'm also getting the sticker patch removed from the left side of my head on Jan. 5th. This will allow the purple dye to gradually drop away from my scalp and my eventual scar to show.)
I will likely need six cycles of this three-week process. Each cycle is three treatment days, around 2.5 weeks of rest, and repeat. So, this will be life for the next 18 weeks or so. I will do treatments in Singapore and resting at home in Jakarta.
The hope is that these treatment cycles can get me into a remission state. If that happens, I would likely stay on immunotherapy but stay off chemotherapy unless the SCC shows back up with testing.
I've decided to be very open and honest with everyone considering my prognosis. Again, please read only what you are comfortable reading here.
Within a few months, chances are decent that I can get into a period of SCC remission and enjoy some U.S. time with family and friends. That is very much my near-term goal.
Longer-term, SCC tends to come out of remission. It finds ways around existing treatments and it grows. My current prognosis is roughly one year.
That said, I plan to fight as hard as I can. I will try every reasonable medical option possible. Many loved ones have shared inspiring stories about how well and long people can live with cancer. I hope to be one of them. I will continue to post updates here as I have them.
As with my earlier post, I want to thank everyone for their continued messages of love and support. I promise I read every one of them and am always touched by them. Please know that I feel your love and I love you back.