Routines vs. COVID-19
COVID-19 has shredded many of our routines. You may need to make some new ones.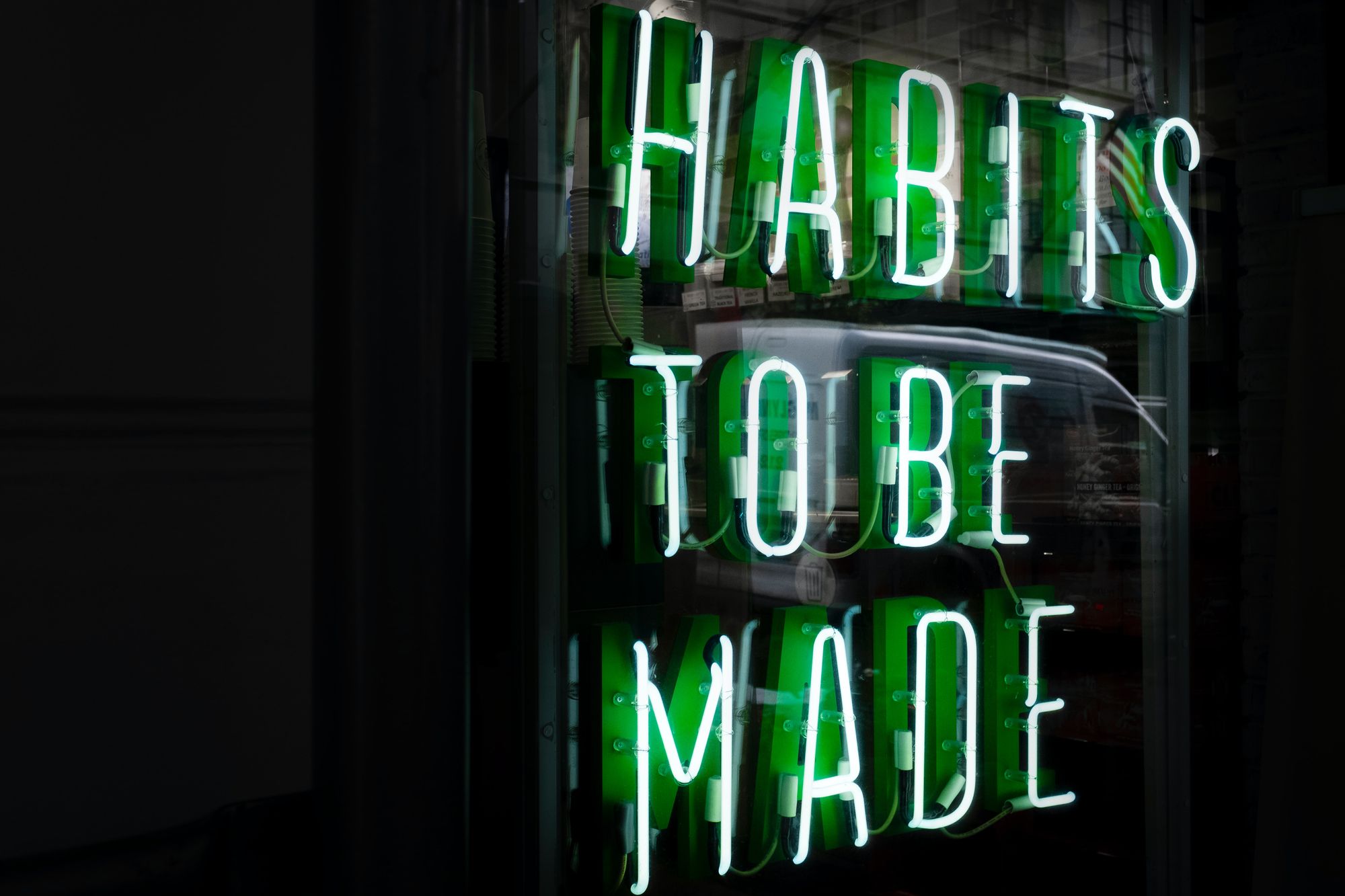 Research clearly shows that having routines in your life has positive impacts on your mental health. But, COVID-19 has shredded many of our routines. It can be easy not to recognize your routines are gone and hard to make new ones. But it's worth your while to do both.
How Routines Are Formed
Sometimes we consciously think about how we want to structure our time each day and week. We then create routines to achieve those self-directed goals. But, more often, we have goals and timelines imposed upon us and evolve routines in response.
Getting kids to and from school. Getting to and from the gym. Getting to and from work. Grocery shopping. Life is usually filled with things that require us to adopt some level of routine. That's not a bad thing. Routines can help make us happier and more productive when we construct them well.
For example, if you need to leave your home around a certain time each weekday morning, that leads to waking up at a certain time, cleaning up and getting dressed at certain time, eating breakfast at a certain time, etc.
But what happens when our routines get suddenly ripped away?
COVID-19 Attacks Routines Too
Before the virus, I went to a gym each weekday morning and shared a ride there with my wife at 7:30 a.m. That created clear parameters for my morning routine. I needed to be ready to leave at 7:30, so I woke up, ate, brushed my teeth, and dressed to hit that time. After the gym, I was into the groove of my day and generally clicked into other routines as the day progressed.
When COVID-19 spiked in Jakarta in March, my gym closed. All of my morning routines went away very suddenly. I didn't really think much about that at the time, though. The potential health and economic consequences of the virus were overwhelming and took most of my attention. It was also unclear how long it might be before things would return to normal.
Six months later, we're living in an ongoing "new normal," where my gym remains closed. I wish I could say I recognized early on that new morning routines were needed. But I didn't. I watched TV, browsed the web, read ebooks, and doom-scrolled Twitter, waiting for normality to return. With no regular start to my day and the virus altering life in numerous ways, I rarely clicked into routines at all.
That wasn't good. I've spent the past few months slowly figuring out solutions.
My New Routines
Over time, I've added some new routines to my days and weeks:
I walk outside for 20-30 minutes each weekday morning and evening. (And sometimes on weekends too.) It's a reason to get out of bed at a specific time and a nice way to end the day. If it's raining, I do laps of the first floor of our house. Our cats find this very confusing.
I learn with Brilliant.org each day, as I wrote about earlier. I try to do one module per day, though I sometimes just do a few questions on weekends or busy days.
I'm trying to blog more often. Once a week is my current goal. This seems to be a harder routine to keep than the others. It may be because writing requires the most sustained focus on my part.
I'm meditating for 15 minutes once per day while listening to Endel. (I wrote about Endel earlier as well.) Some days it goes well. Many days I feel very unfocused and distracted. This is why they call it a "practice." I will keep practicing!
I do two 90-minute Indonesian lessons with an instructor each week. This actually predates the pandemic. The lessons are less effective now that they're online rather than in person. And the virus means that I go out into Jakarta less to reinforce my learning. But maintaining the lessons is keeping me from losing what I've learned so far.
I'm recently started doing body-weight exercises three or more times a week, which I'll cover more below.
Tracking My Progress With Streaks
I've found it helps to have a little extra motivation in keeping my routines. There are lots of apps out there for creating and tracking routines. I've settled on Streaks and have been extremely pleased with it.
Streaks works in the Apple ecosystem (iPhone, iPad, Apple Watch, and Mac). Unusually for 2020, it isn't subscription-based. You pay $4.99 once for iPhone/iPad and $4.99 once for Mac, depending on your needs.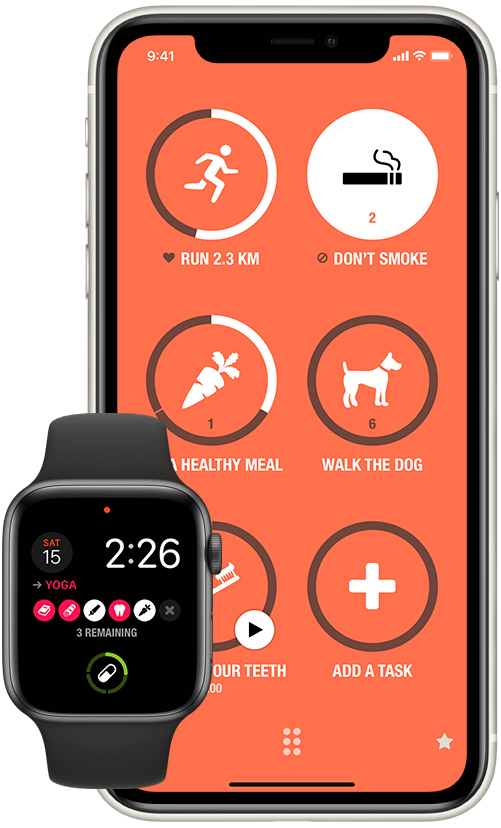 For me, Streaks is just the right amount of simplicity and elegance versus features and configurability. It has a sparse, clean interface. You get two pages that can each contain up to six Tasks. (I'm only using one page of six Tasks to stay focused.) Tasks can be anything you want to make a routine of doing.
You can choose whether a Task is daily, weekly, fortnightly, or monthly and how many times each period you want to do it. You can also set recurring reminders for each Task. Health-related Tasks can be given access to Health data from your iPhone and Apple Watch. That makes it easy to track a Task like walking, for example.
When you tap on a Task to complete it, you see a circle close, hear a sound, and may feel a vibration. As you do a Task again and again, you build a streak and see how long it has lasted. If you complete all of your current Tasks, they turn gold for the rest of the day. There are also some lovely widgets for iOS 14 and iPadOS 14.
Streaks has loads of positive feedback mechanisms. It also makes you not want to break the streaks you've labored to build. It's a great motivator. I've liked it so much that I'm using another app from the same creator.
Tracking My Exercise With Streaks Workout
I can't go to the gym during the pandemic and wouldn't want to. I also don't want to spend money and lose free space building a home gym.
This has led me to embrace exercises that can be done without equipment. And Streaks Workout is a great app for creating and tracking no-equipment workout routines.
Streaks Workout also works in the Apple ecosystem, but on slightly different devices (iPhone, iPad, Apple Watch, and Apple TV). Again, no subscription. You pay $3.99 once, and it works on everything. It also adds your workout data to Apple's Health app.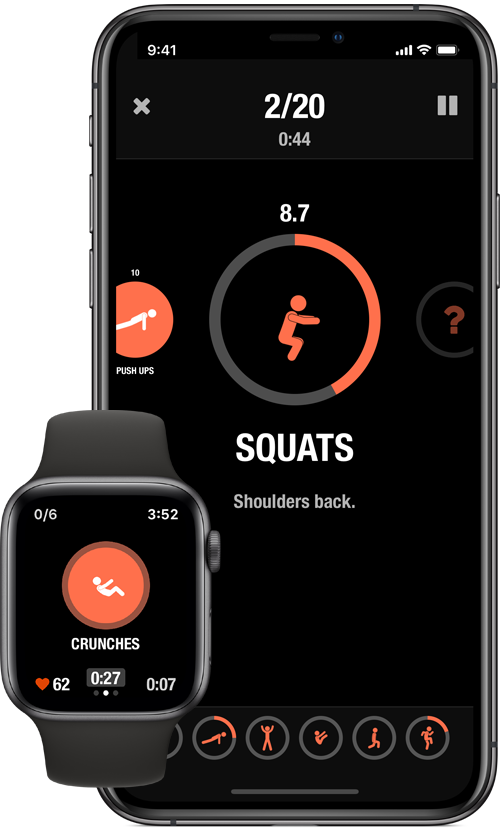 You can use Streaks Workout to build custom workout routines using 30 different exercises. Or, you can tell the app which exercises you're willing to do and have it build random workouts for you.
Random workouts contain six of your exercises split across a time duration of your choice. I like them. They keep things interesting and fun.
You can motivate yourself to complete your workouts in Streaks too. A Task in Streaks can be linked to Streaks Workout. Streaks Workout then automatically tells Streaks when you've done a workout.
I'm also extremely pleased with Streaks Workout. It's definitely helping me build an ongoing routine and stay in better shape.
Apple Fitness+ will launch later this year. I'll be interested to see how it impacts Streaks Workout and other fitness apps in the Apple ecosystem. I think it could be a rough road for many of them.
Overall
If you want to create or reinforce some positive routines and use Apple products, I would suggest giving Streaks and Streaks Workout a try.
If you don't use Apple products or have different needs around routines, I'd look around online. There are lots of apps in the routines/habits space, and you can probably find one that works well for you.
Main blog post image by Drew Beamer.